News about Galfar Al Misnad's Annual Safe Driving Awareness Campaign in the local media.

It is always Safety First at Galfar Al Misnad; and road safety is a commitment we take seriously as a responsible organization in Qatar. We began this campaign in 2006 and every year we conduct it to inculcate a safe driving culture amongst our employees.
Congratulations to Anwar Sadath (Head of Plant Division), Navaneetha Shetty (Head of QHSE), Venkatesan K (Corporate HSE Manager), and Parag Gaikwad (Senior HSE Officer) and their teams for leading the company through this noteworthy campaign.
Qatar Tribune – Monday 19 September 2022
https://www.qatar-tribune.com/article/20394/business/galfar-concludes-month-long-safe-driving-awareness-campaign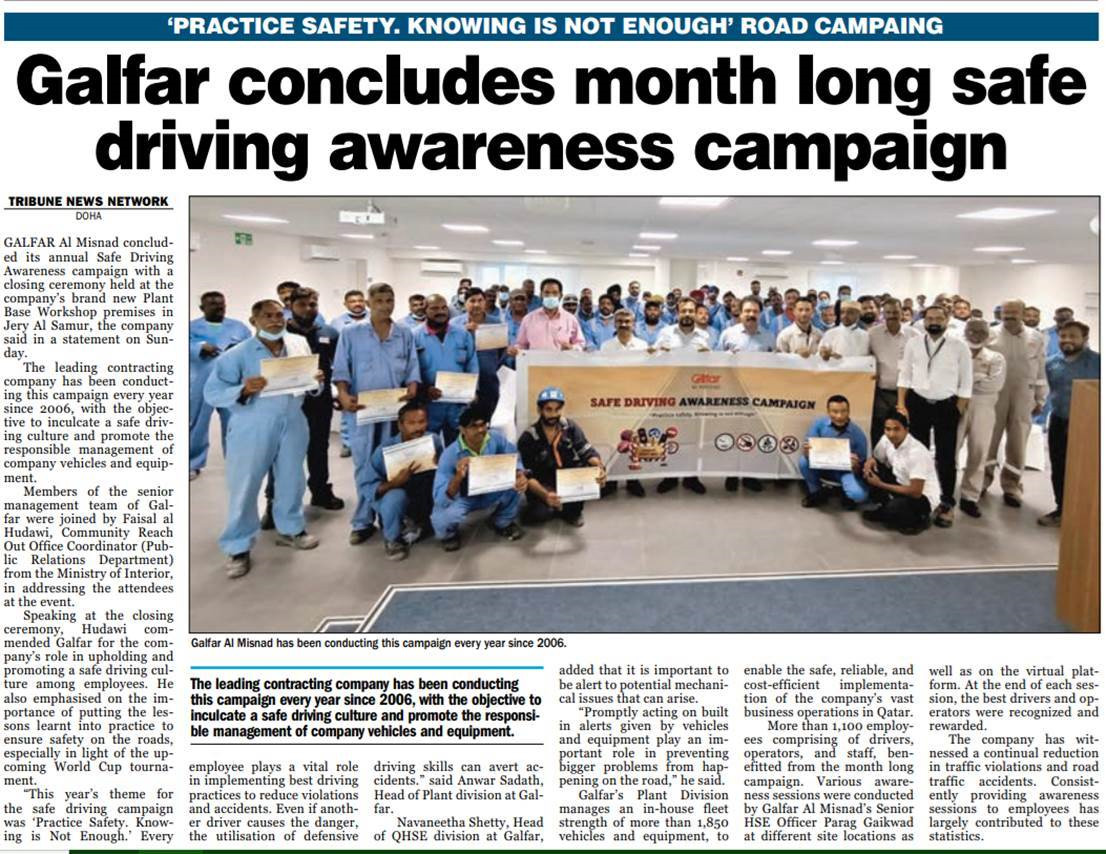 The Peninsula - Monday 19 September 2022
https://thepeninsulaqatar.com/article/19/09/2022/galfar-concludes-annual-safe-driving-awareness-campaign