Celebration of GFM's first major safety milestone  with the commendable achievement of 1.5 Million Safe Man Hours without LTI at Qatar University.
The event was held in conjunction with the QU team last week in the Ibn Khaldoon Hall at Qatar University in October 2022.
Congratulations to SGM Mr. Hemachandran, PM Mr. Gopalakrishnan, and the entire 990400 team for this commendable feat.
May this success be motivation for all employees to uphold the highest HSE standards at the workplace and ensure that everyone gets back home safely.
Gulf Times - 18 October 2022
 https://www.gulf-times.com/story/727148/Galfar-Al-Misnad-celebrates-safety-milestone-at-QU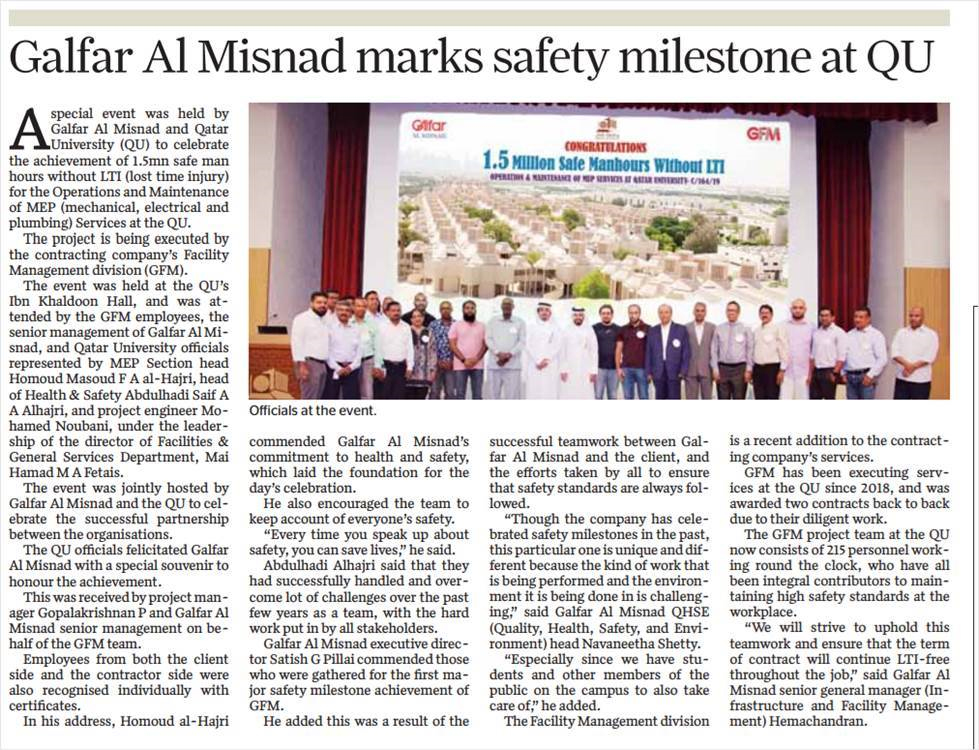 Qatar Tribune - 18 October 2022
https://www.qatar-tribune.com/article/25857/nation/galfar-al-misnad-celebrates-major-safety-milestone-at-qu