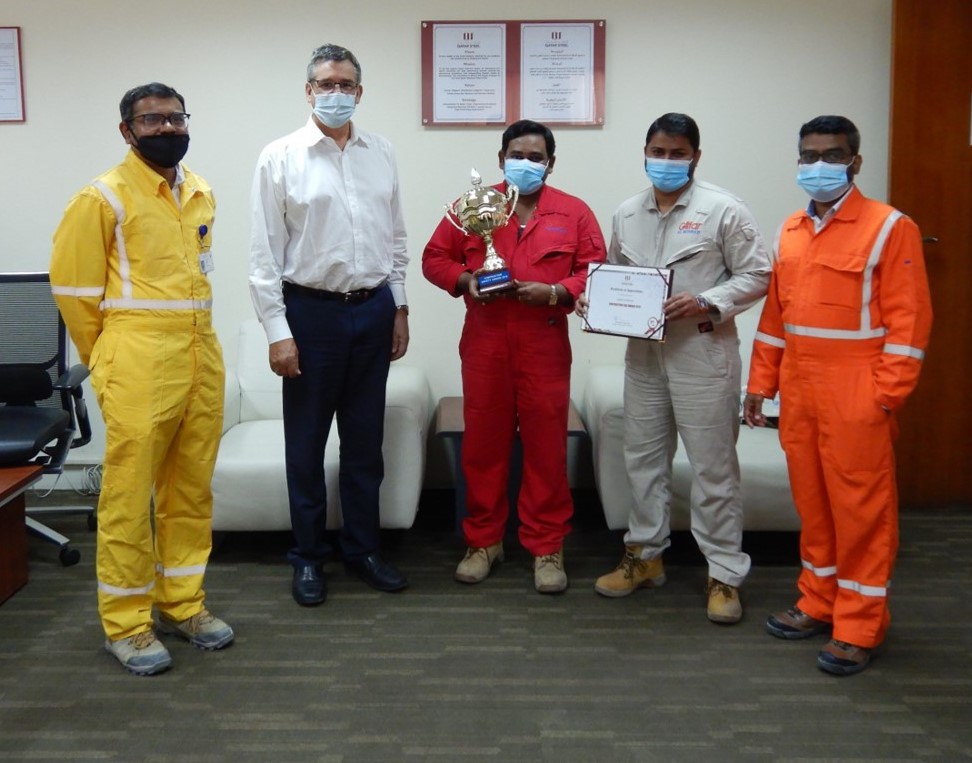 Galfar Al Misnad won the FIRST PRIZE for the Contractors  HSE Award 2019 from Qatar Steel.
This award was presented to us for our HSE Performance during 2019 for Scaffolding Services at a Qatar Steel project.
Galfar Al Misnad was also the recipient of the 2nd Best HSE Contractor Award for the year 2018 from Qatar Steel.