Congratulations to SGM Mr. Joy Pettah, Ms. Aparna Krishna, Mr. MD Arshad Jamal and the entire HR team for the successful launch of this meaningful program at Wellspring workers accommodation camp last week.
We look forward to seeing Nayi Disha grow in strength as it is carried forward to other camps in the future.
Please find below the articles and their links.
Qatar Tribune
https://www.qatar-tribune.com/article/16877/nation/new-direction-galfar-al-misnads-new-drive-to-motivate-staff

The Peninsula
https://thepeninsulaqatar.com/article/28/08/2022/galfar-al-misnad-launches-nayi-disha-for-employees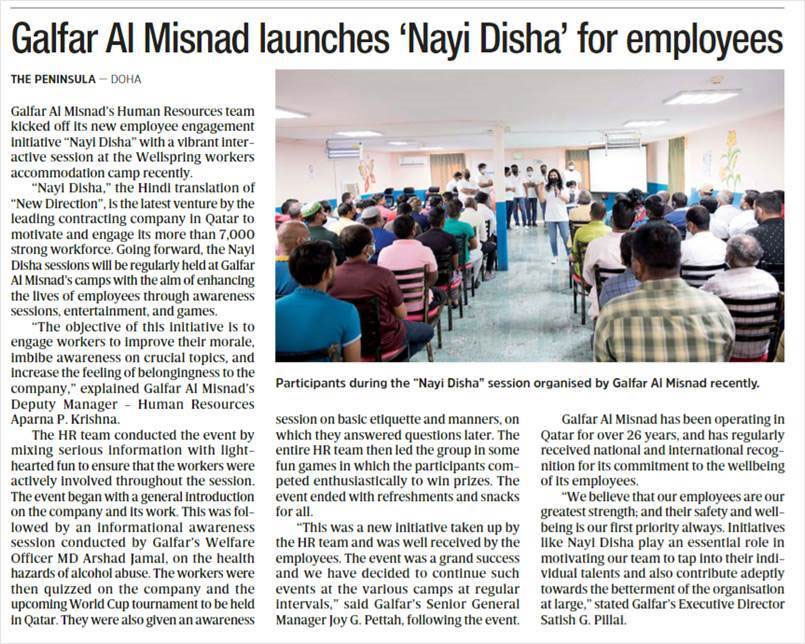 Gulf Times
https://www.gulf-times.com/story/723235/Galfar-Al-Misnad-holds-awareness-sessions-for-employees