Media coverage on Galfar Al Misnad's win of the RoSPA GOLD Award 2022 for Health and Safety from the Royal Society for the Prevention of Accidents (RoSPA) for our exemplary performance shown in HSE in 2021.
Corporate HSE Manager Mr. Venkatesan Kulandaivelu received the award on behalf of the company from RoSPA officials at the RoSPA Award Ceremony held in Dubai recently.
This is the second RoSPA we are receiving. We had earlier won the RoSPA Silver Award in 2021.
Congratulations to Mr. Navaneetha Shetty, Head QHSE; Mr. Venkatesan;  the HSE team, and every employee of Galfar Al Misnad for making this award possible.
Gulf Times – Wednesday 01 June 2022
https://www.gulf-times.com/story/718229/Galfar-Al-Misnad-bags-RoSPA-Gold-Award-2022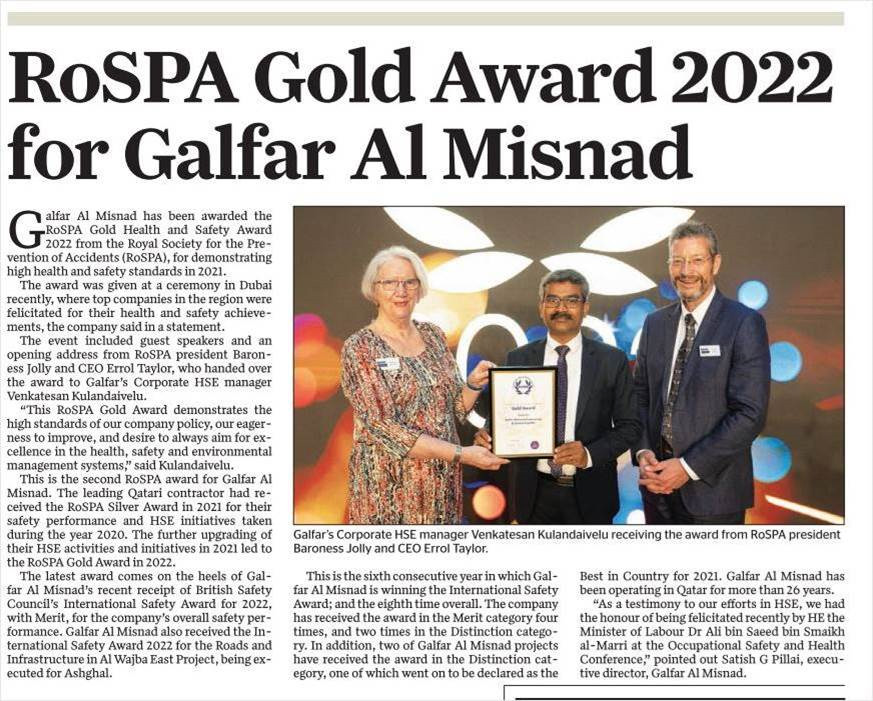 Qatar Tribune – Wednesday 01 June 2022
https://www.qatar-tribune.com/news-details/id/235722/rospa-gold-health-and-safety-award-2022-for-galfar-al-misnad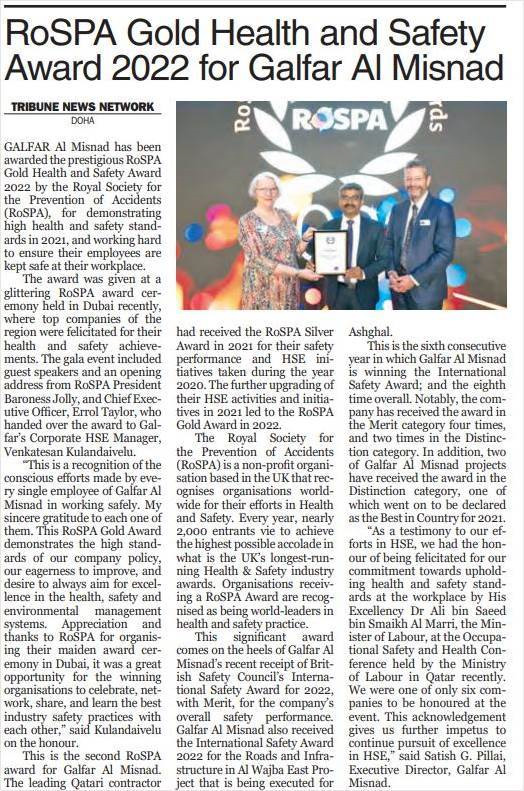 The Peninsula - Wednesday 01 June 2022
 https://thepeninsulaqatar.com/article/01/06/2022/galfar-al-misnad-awarded-rospa-gold-health-and-safety-award-2022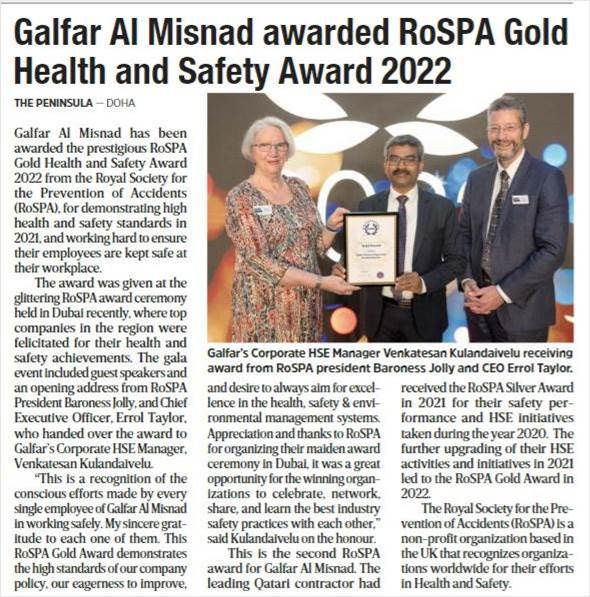 Al Watan – Thursday 02 June 2022